The NBA shutdown its season all the way back in March and there still haven't been many answers as to when things are going to be back up and running. While we wait to find out whether or not the regular season is resumed, shortened, or if the playoffs just begin when sports are back, it is hard to believe that the 2020 NBA Draft will happen as scheduled at the end of June. 
With that said, the draft has to happen at some point. It may not be until the end of August, or September, but it will happen. There might be a few playoff spots up for debate, especially at the bottom of the Western Conference, but there is a pretty clear picture of which teams will be in the lottery and which won't. 
This draft has the feel of one that doesn't necessarily have a ton of top-end talent, but that doesn't mean it doesn't have talent. After the top three or four guys, it doesn't feel like there are many guys worthy of being selected in the front half of the lottery. With that known, there are 15 or so guys that can make a case as belonging in the back half of the lottery. 
The lottery order was conducted by a simulation on Tankathon.com, and this is what was produced.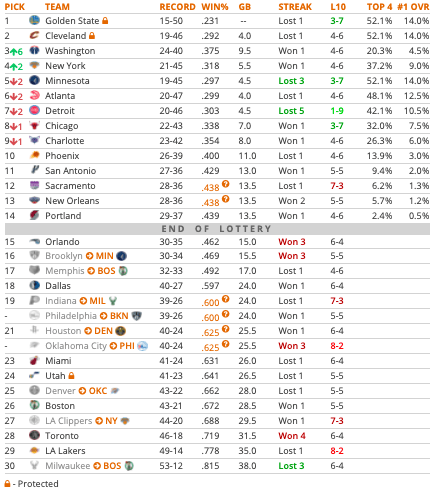 No. 1: Golden State Warriors - LaMelo Ball, G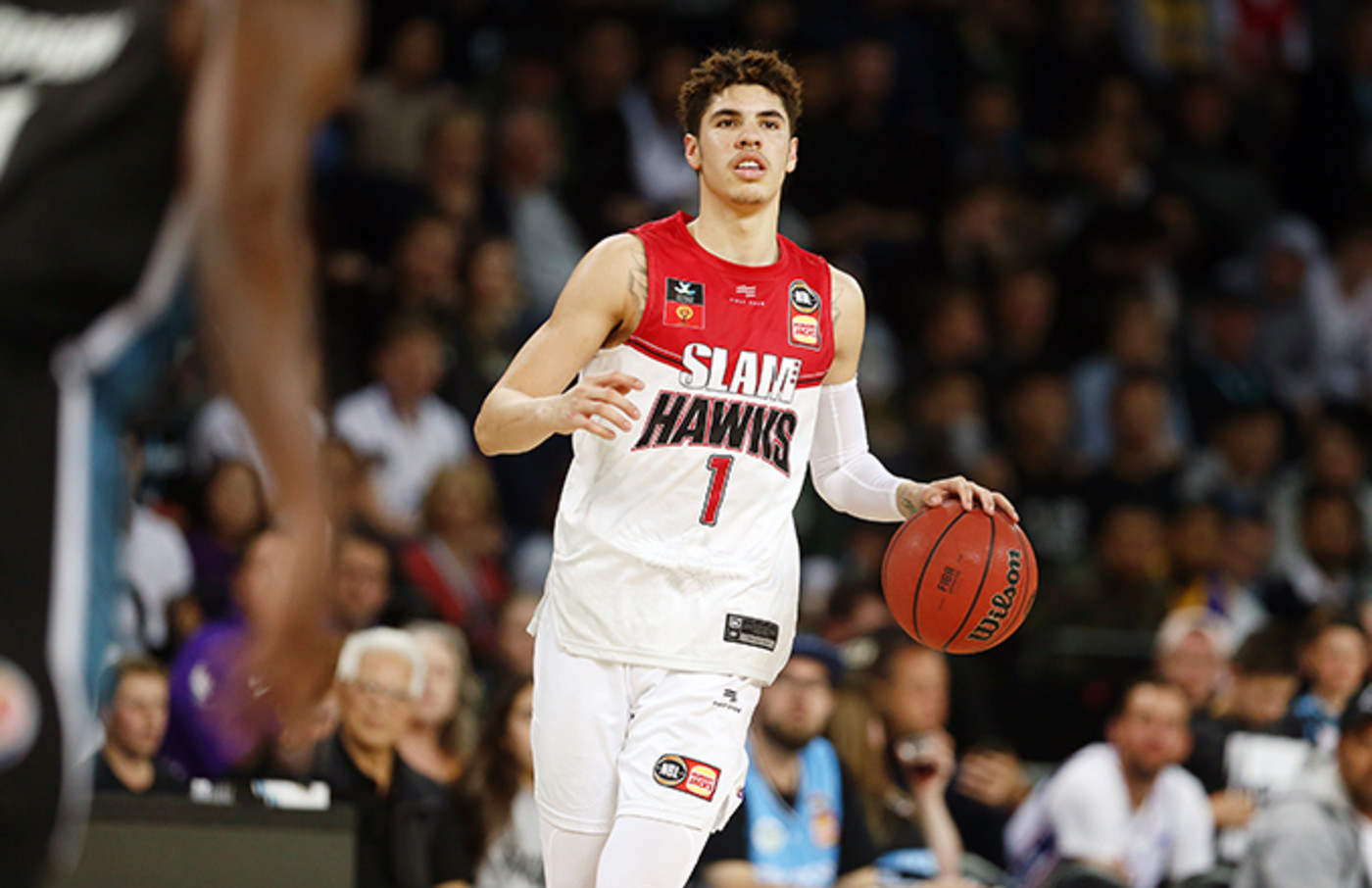 The Warriors are in a wildly interesting situation of having the first overall pick AND returning to full health for the 2020-21 season. There have only been a few teams that have had a similar situation as title contenders AND holding the No. 1 overall pick. Unfortunately for the Warriors, this is a relatively guard heavy top of the draft. There isn't really a need there with Steph Curry and Klay Thompson.
With that said, if they do choose to keep the pick, and that would be a big if, seeing that they could likely move back and pick up more of a need. While Ball's talent is unquestions, fit would be a question and it seems like a very real possibility that his family baggage prevents him from being the top pick. His father, Lavar, certainly has been a bit quieter now as opposed to when Lonzo was selected by the Lakers a few years back, but it's surely something any team picking LaMelo will have to think about. 
No. 2: Cleveland Cavaliers - James Wiseman, C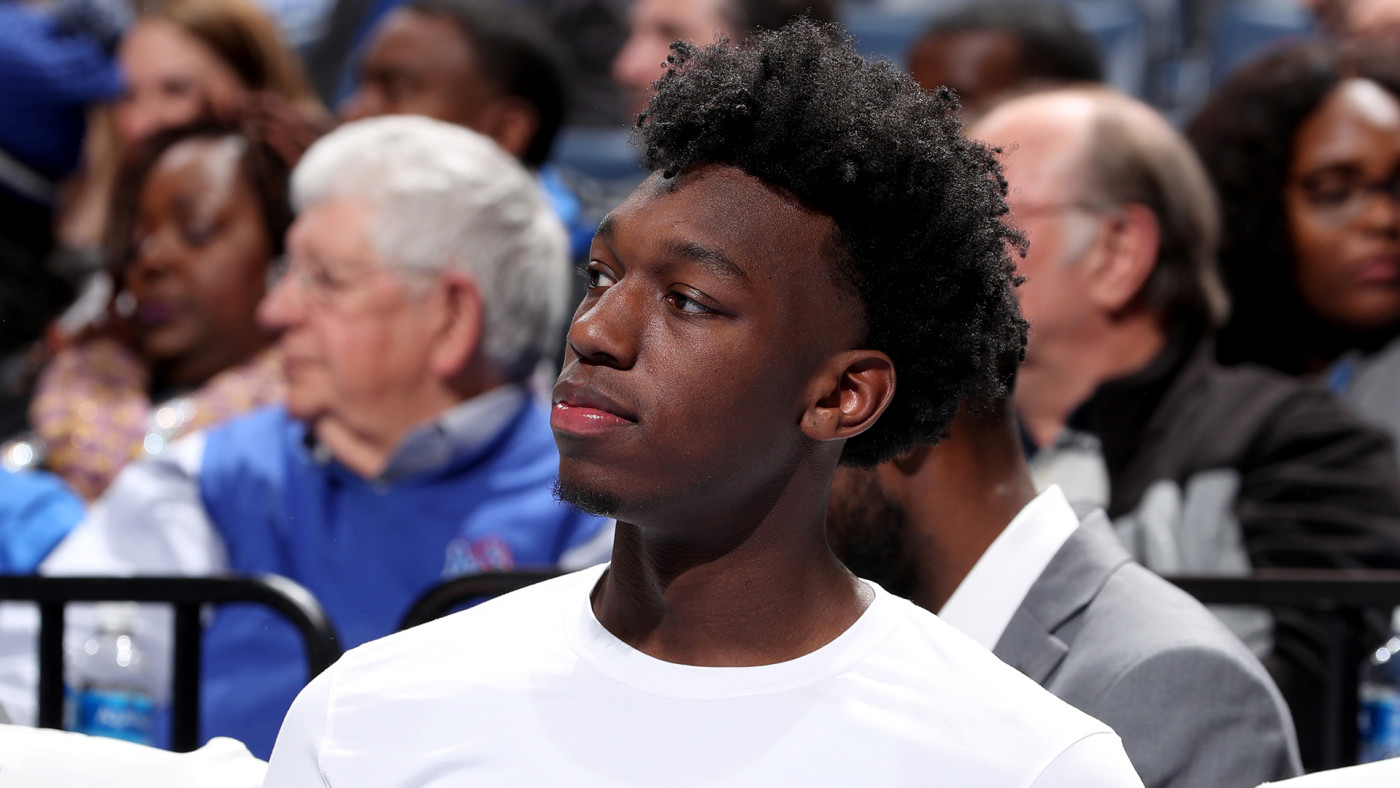 The Cavs face a similar dilemma as the Warriors with this being a guard heavy draft. In each of the past two drafts they've selected undersized backcourt players in Collin Sexton and Darius Garland. Unlike the Warriors, the Cavs are years away from contention of any kind, so positional fit should matter less to them. With that said, they're in the position where they can afford to take a swing on a guy with higher upside, at any position they please.
Wiseman may fit this the best of any prospect. He was a top recruit out of high school that played only three games at Memphis before being declared ineligible for improper benefits. He's a 7-footer that could be a walking double-double right away on a Cleveland team that may lose a couple of frontcourt pieces this summer. That said, it's not hard to envision any of the guys slated to go in the top 10 suiting up with the Cavs. 
No. 3: Washington Wizards - Onyeka Okongwu, F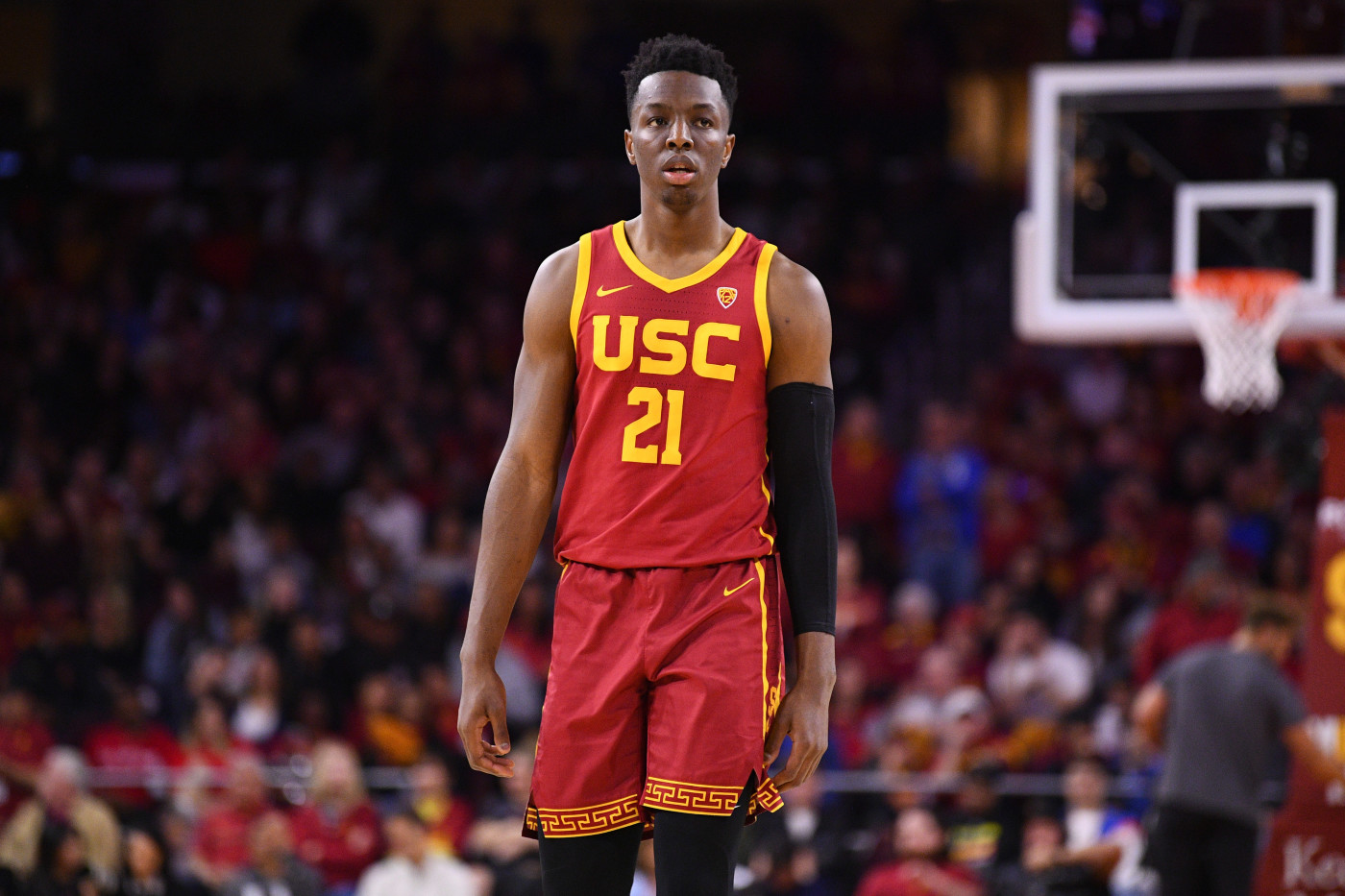 Another team that already has a full backcourt drafting in the top three of this draft makes this look a little funky. The Wizards are a team that, if healthy, should be a playoff team in the East with both Bradley Beal and John Wall. There are a couple of different directions the Wizards could go here.
A guard could make sense, given the serious nature of the injury Wall is coming back from, but if he's 80% of the guy he was before the injury, he'll still be pretty good. The Wizards do need some frontcourt help regardless, and Okongwu could be a guy that gives a team that's been pretty clueless defensively a pulse on that end of the floor. Not needing to be a focal point offensively early on could be a good thing for the 19-year-old, too.
No. 4: New York Knicks - Anthony Edwards, G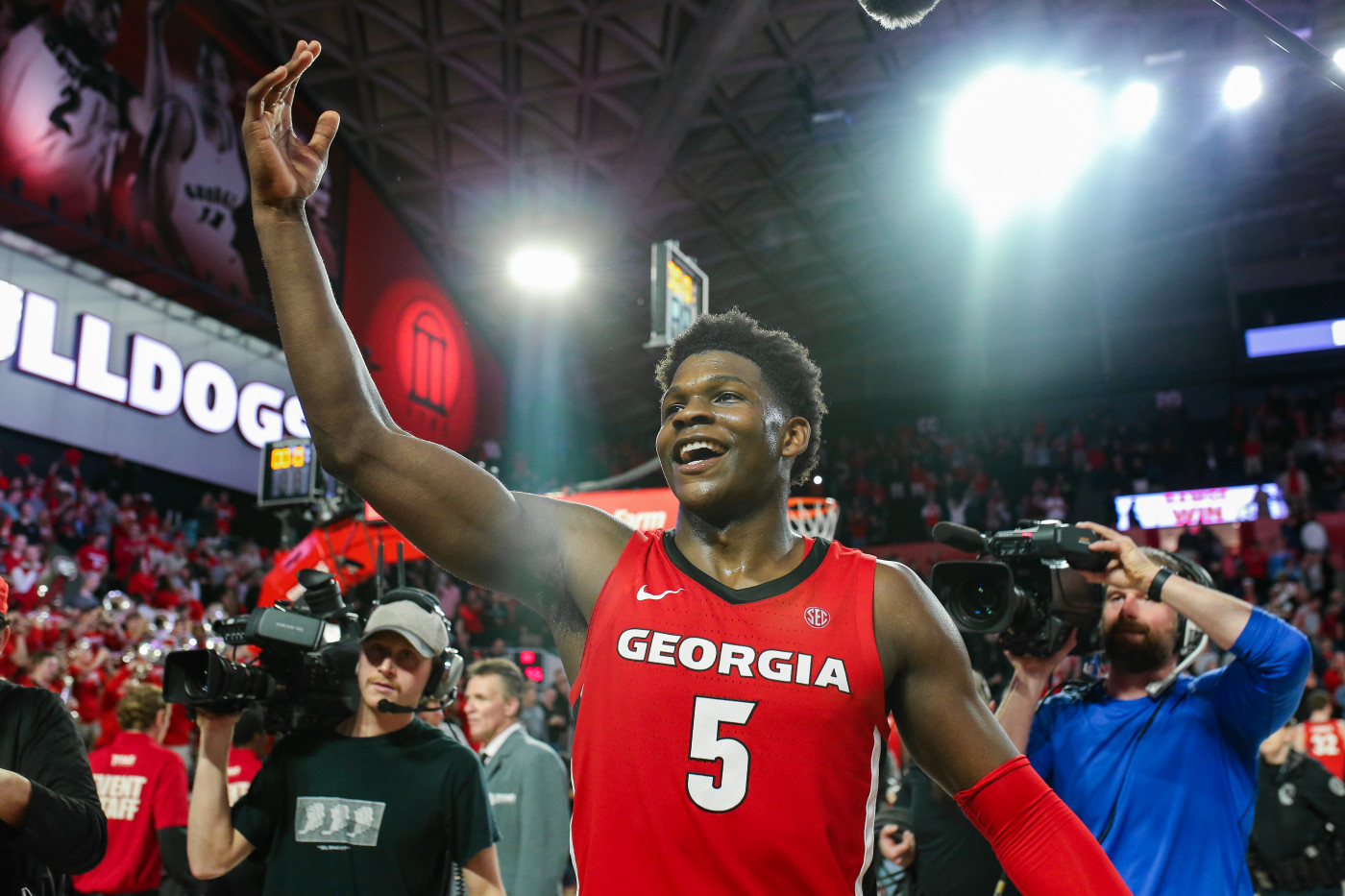 The Knicks right now have RJ Barrett, Mitchell Robinson, Dennis Smith Jr., and maybe Kevin Knox in terms of a bright future. A franchise that has been seemingly rebuilding forever continues to do such. Edwards is the most talented guy on the board, and certainly could have gone No. 1 overall had the lottery fallen a different way.
Edwards will be able to help carry the load offensively for the Knicks. Even if New York isn't exactly a low-pressure environment, there shouldn't be super high expectations for the Knicks next year, and that's a good thing for Edwards. 
No. 5: Minnesota Timberwolves - Obi Toppin, F
The Wolves totally remade their roster around the trade deadline. The only two players that remain on the roster from the day President of Basketball Operations Gersson Rosas took over last spring are Karl-Anthony Towns and Josh Okogie. They went from a team that shot a boatload of 3-pointers and not connecting on many of them, to a team that was suddenly stacked with guys that could connect from deep and some decent backcourt depth with Malik Beasley (restricted free agent) and D'Angelo Russell.
Toppin would be a solid sit with Towns in the frontcourt. He's going to be a guy that doesn't need to dominate the ball to be effective. Toppin will need help defensively at the start, but has the athleticism to figure things out on that end if he commits himself to it. 
No. 6: Atlanta Hawks - Devin Vassell, F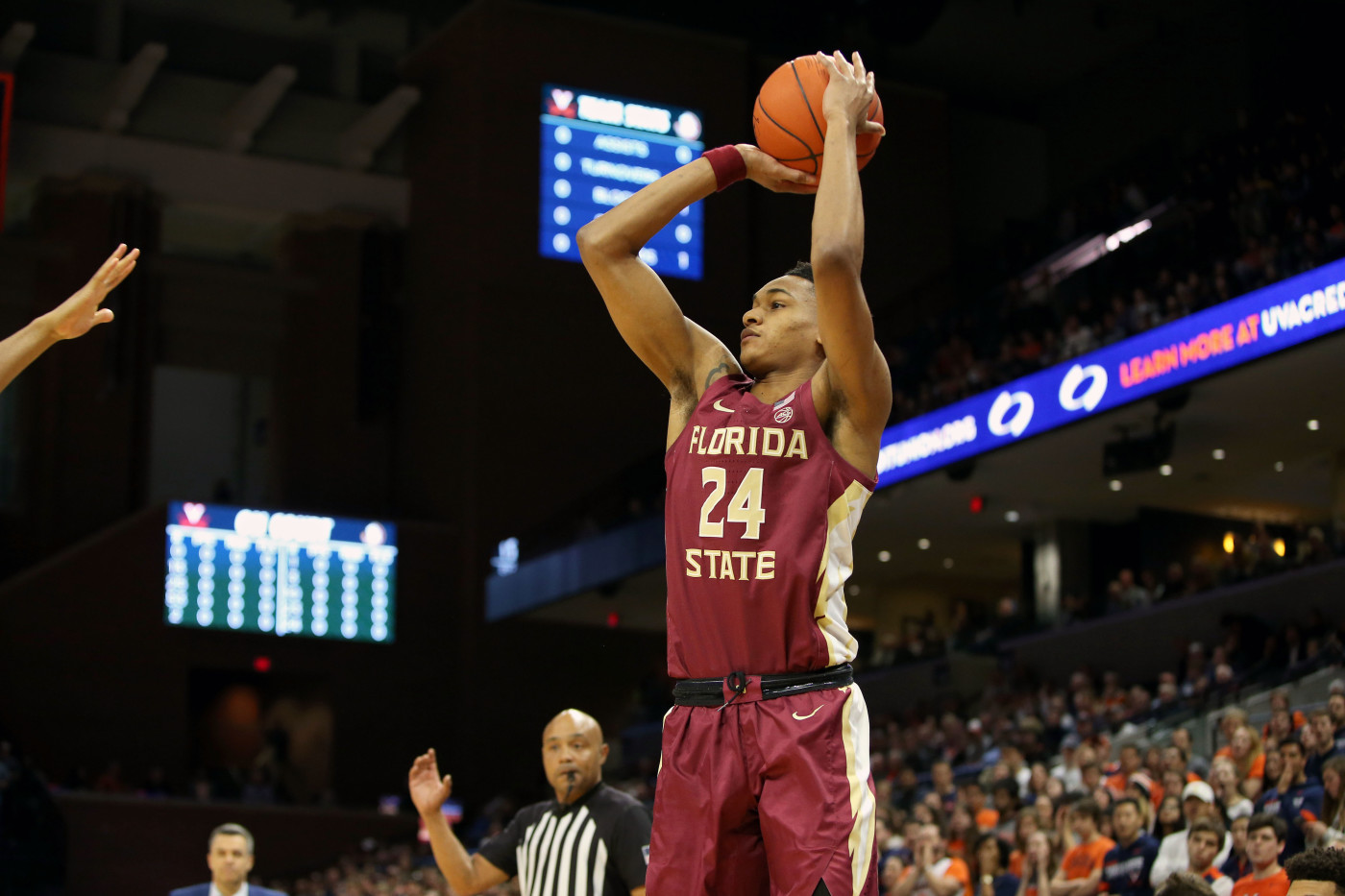 The Hawks already have a star in Trae Young, terrific complimentary players in John Collins and Clint Capela in the frontcourt, and a need for better defenders on the wing. Last year's No. 4 overall pick DeAndre Hunter hasn't had a particularly great rookie season on either end of the floor. Vassell sort of fills the same role that Hunter does. He's a strong defender both on and off the ball and shot the 3-pointer this year at Florida State at over a 40% clip.
If the Hawks are going to transform into a playoff team like many across the NBA expect, they're going to need more than just Young to get them there. 
No. 7: Detroit Pistons - Deni Avdija, F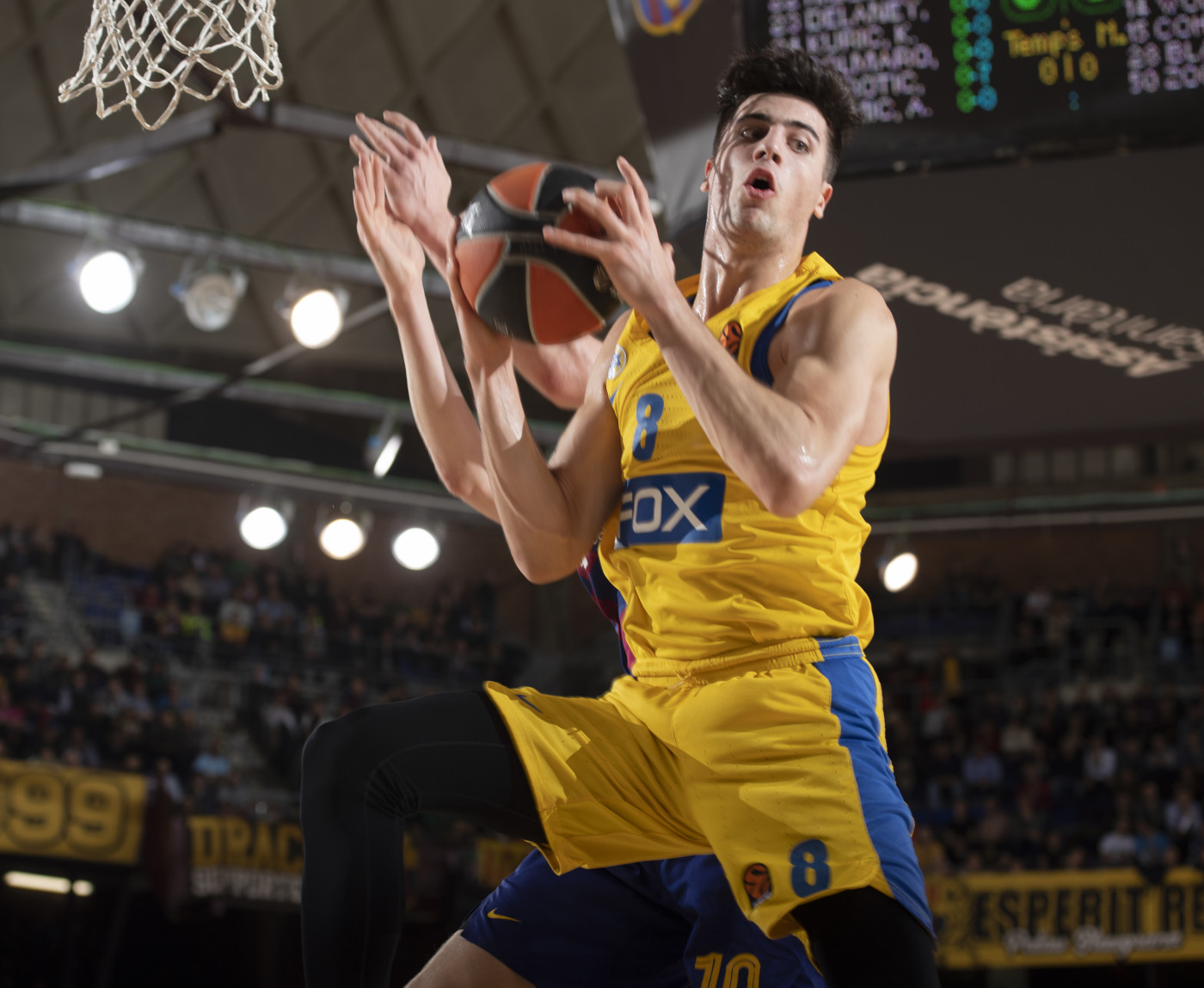 The Pistons are just at the beginning of a rebuild that has already seen them trade away Andre Drummond, and could see them trade away Blake Griffin at some point in the future too. There isn't a spot on the floor where they don't need additional help moving forward.
The two pieces they have that will likely be part of their future foundation are Luke Kennard and Sekou Doumbouya. Avdija likely won't blossom into a star the way Luka Doncic did, but he should be able to contribute at a decent level in the NBA for a long time. 
No. 8: Chicago Bulls - Tyrese Haliburton, G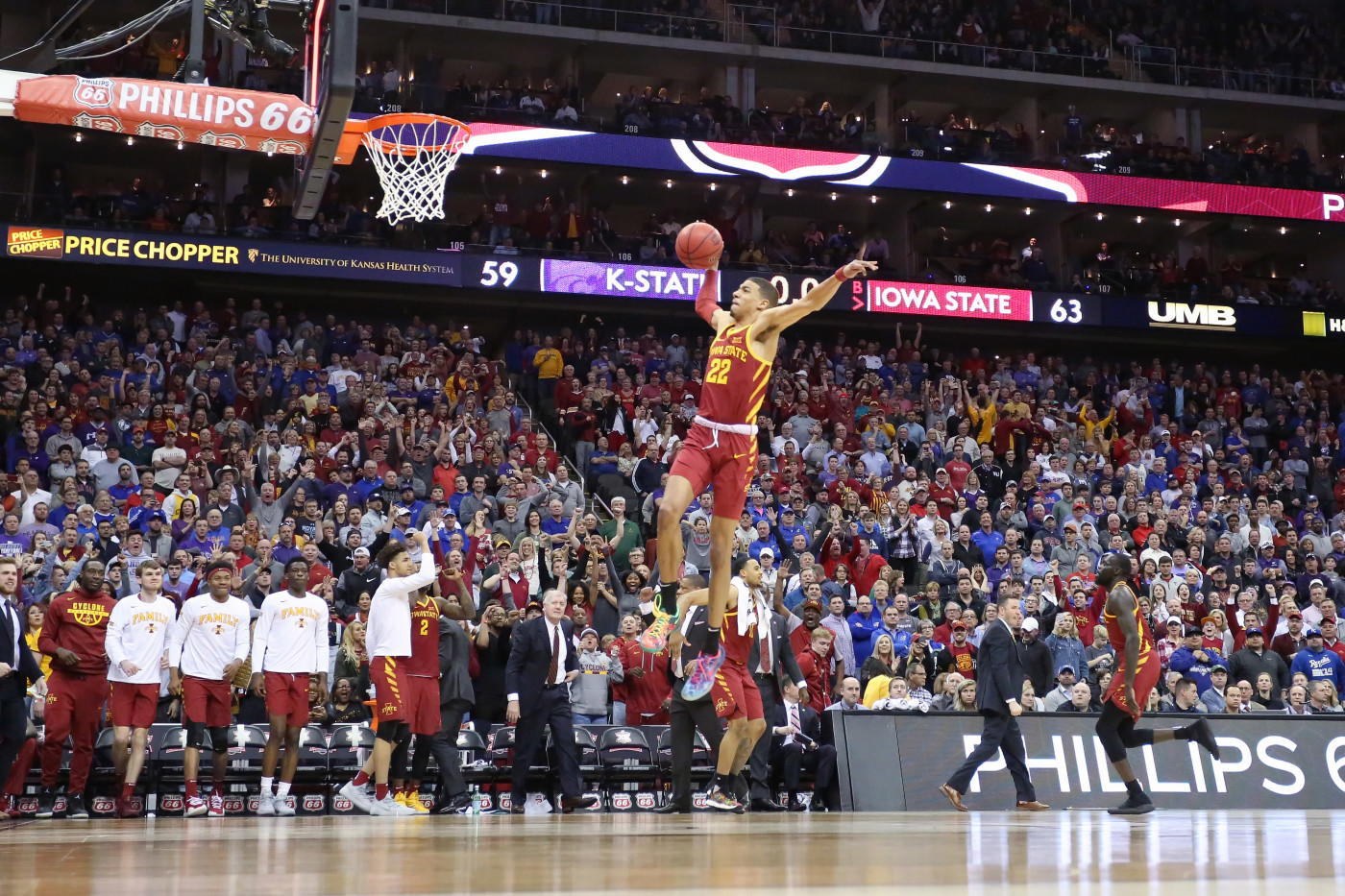 It turns out that the Bulls might actually have their future backcourt in Coby White and Zach LaVine. But both of those guys fit more of the score-first role than someone that makes other players better. Haliburton could be the guy that helps those two get better when some combination of the three of them is on the floor.
There are concerns that he may not be someone that can go and get a bucket whenever he needs to, but he'll have no problem helping others do so. Haliburton also could do some damage off the ball as a spot up shooter. He knocked down over 40% of his threes over two years at Iowa State. His form isn't picture-perfect, but it certainly has gotten the job done thus far. 
No. 9: Charlotte Hornets - Isaac Okoro, F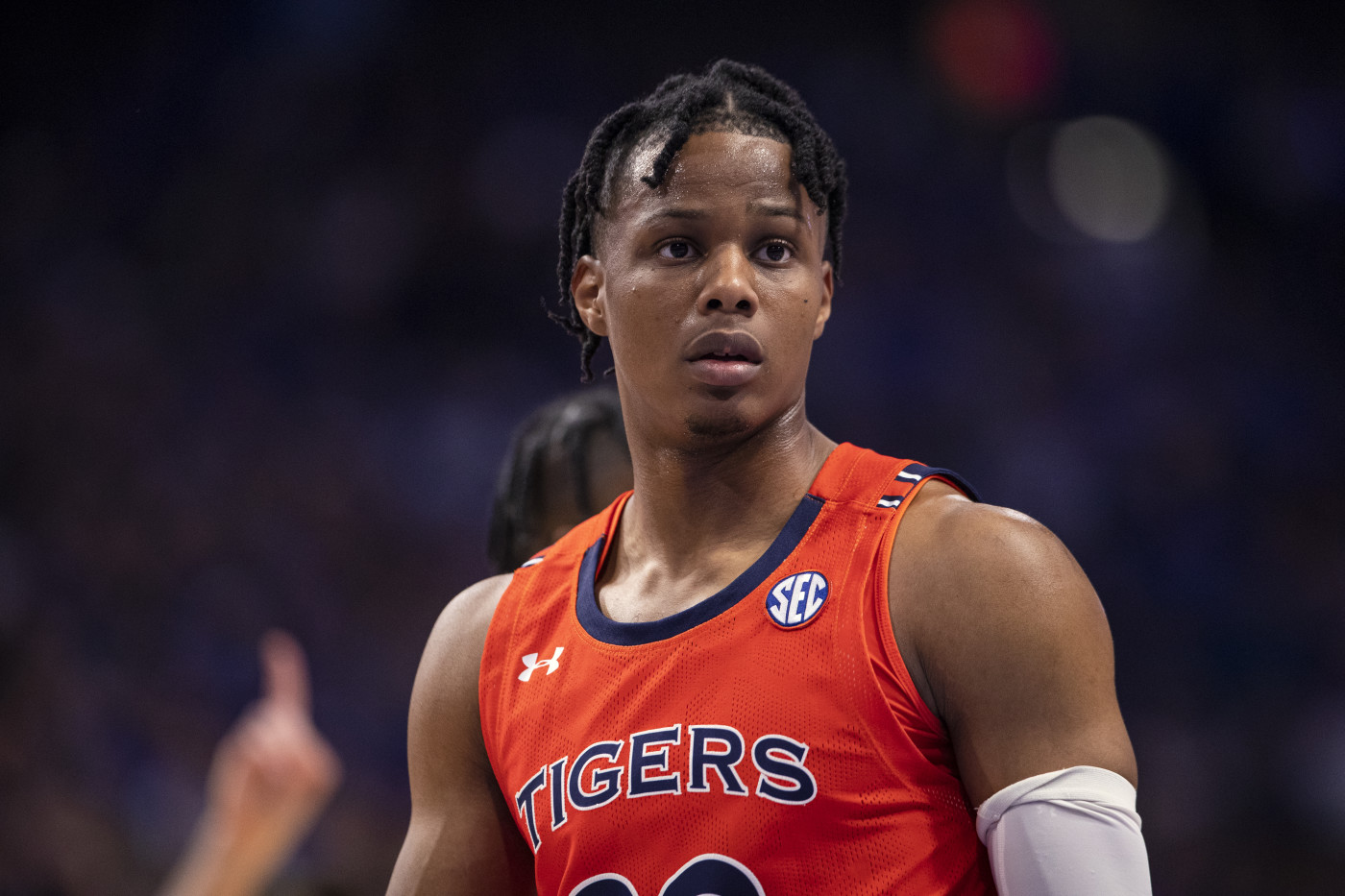 The Hornets had a season (if it is actually over) that wasn't anything special, but it was better than many expected. With the emergence of Devonta Graham and the hefty price tag of Terry Rozier, it's unlikely they'll be looking for help in the backcourt at this spot.
What the Hornets do need to improve upon is defense, and Okoro is one of the best options in this spot for them. In today's game that requires many players to be super-switchy, the 6-foot-6 Okoro fits that mold pretty well. Offensively, his game needs work, but with the aforementioned backcourt, as well as PJ Washington in the frontcourt, the Hornets don't need this pick to be instant offense
Source: Complex